Experience Elevated Luxury at Our Hotel with a Rooftop Swimming Pool in Pattaya
Discover a serene escape high above the vibrant streets of Pattaya at the Arbour Hotel and Residence, a distinguished hotel with a rooftop swimming pool in Pattaya. Our stunning infinity pool, perched atop the 24th floor, offers breathtaking views and a luxurious retreat from the everyday. As Pattaya's premier rooftop destination, the pool area promises a tranquil atmosphere where you can swim, lounge, and soak in the sun.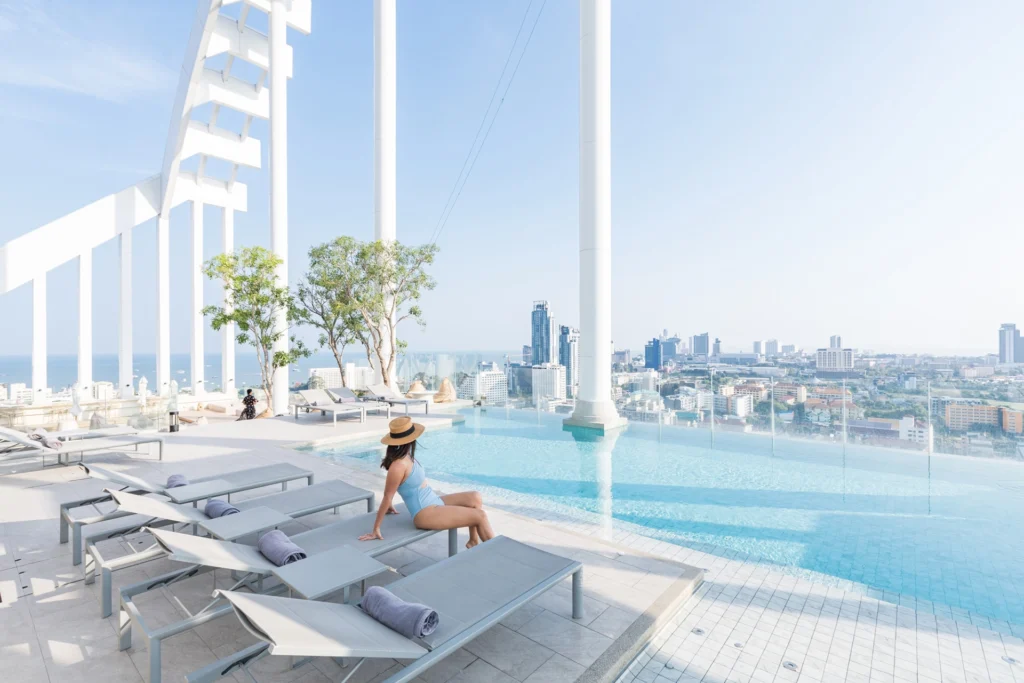 Indulge in the Ultimate Rooftop Retreat
Our infinity pool is more than just a swimming area—it's a picturesque haven where the sky meets the water's edge. The expansive pool deck, adorned with plush loungers, is the perfect spot to bask in the warm Thai sun or enjoy a captivating sunset. Experience the epitome of relaxation at our hotel with a rooftop swimming pool in Pattaya.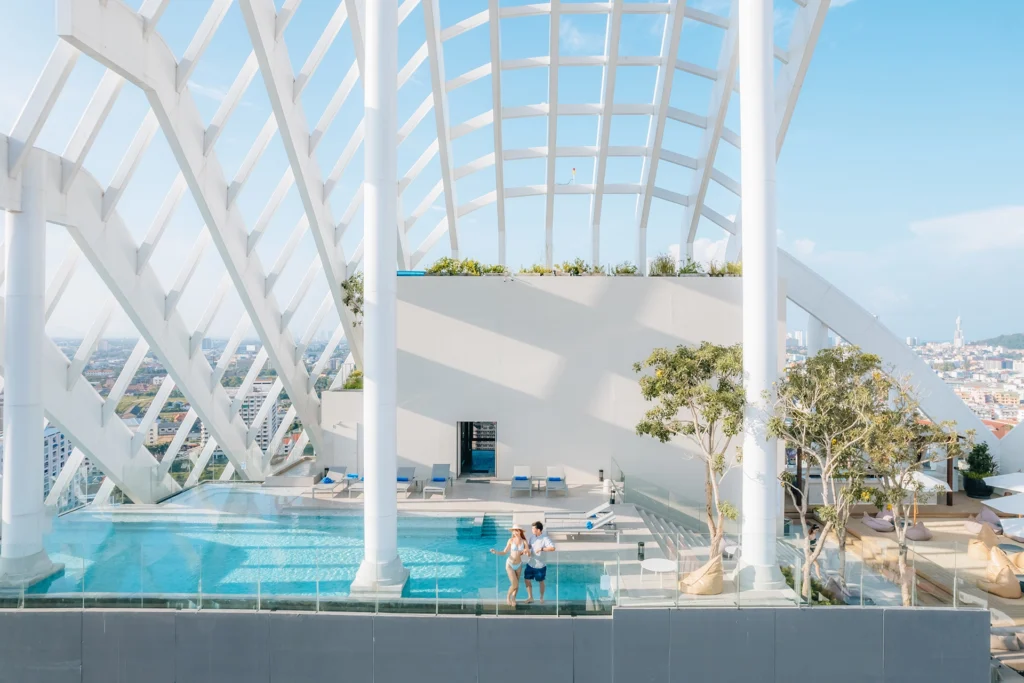 Savor Refreshments with a View
Adjacent to the pool, the Arbour Rooftop Bar serves a tantalizing selection of food and drinks. From expertly crafted cocktails to refreshing beers and fine wines, our beach bar is ready to enhance your poolside experience at this leading hotel with a rooftop swimming pool in Pattaya.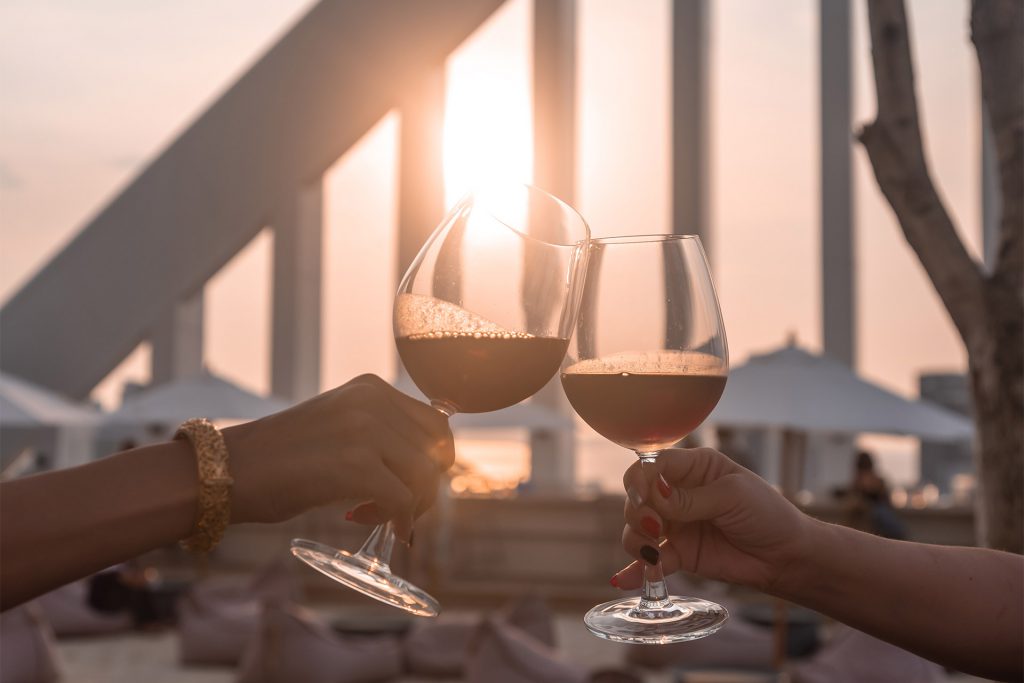 Convenient Amenities for a Seamless Experience
We ensure that every aspect of your visit is comfortable and convenient. Towels and shower facilities are readily available, providing the perfect way to freshen up after a day of exploration or relaxation.
Pool Details
Hours: 7:00 a.m. to 11:00 p.m.
Location: Rooftop (24th Floor)
Join us at the Arbour Hotel and Residence in Pattaya for an unforgettable rooftop pool experience that combines leisure, luxury, and breathtaking views.