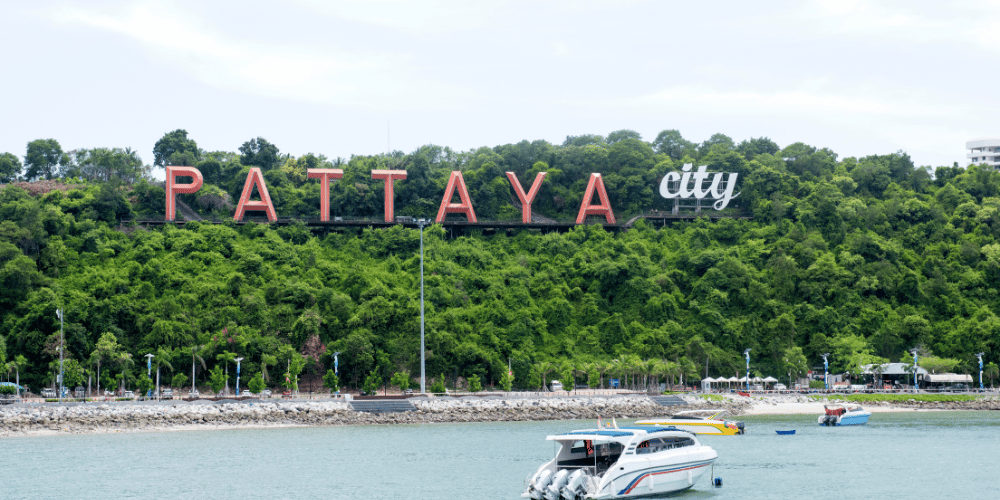 Pattaya is a city in Thailand known for its vibrant nightlife, which includes a wide variety of entertainment options such as bars, clubs, and go-go bars. The city has a large expat population and a large number of tourists, particularly from East Asia. Additionally, the cost of living and entertainment is relatively low compared to other popular tourist destinations. Once you experience Pattaya nightlife, you will love it, an attractive destination for many people who are looking to let loose and have a good time.
Top 5 Pattaya nightlife you have to visit.
They are the most popular Pattaya nightlife for both tourists and locals. Some places are known for low prices and lively atmosphere, making them a great place to shop and explore the local culture. They are great places to find bargains, experience the local culture and try some delicious street food.
1. Pattaya Walking Street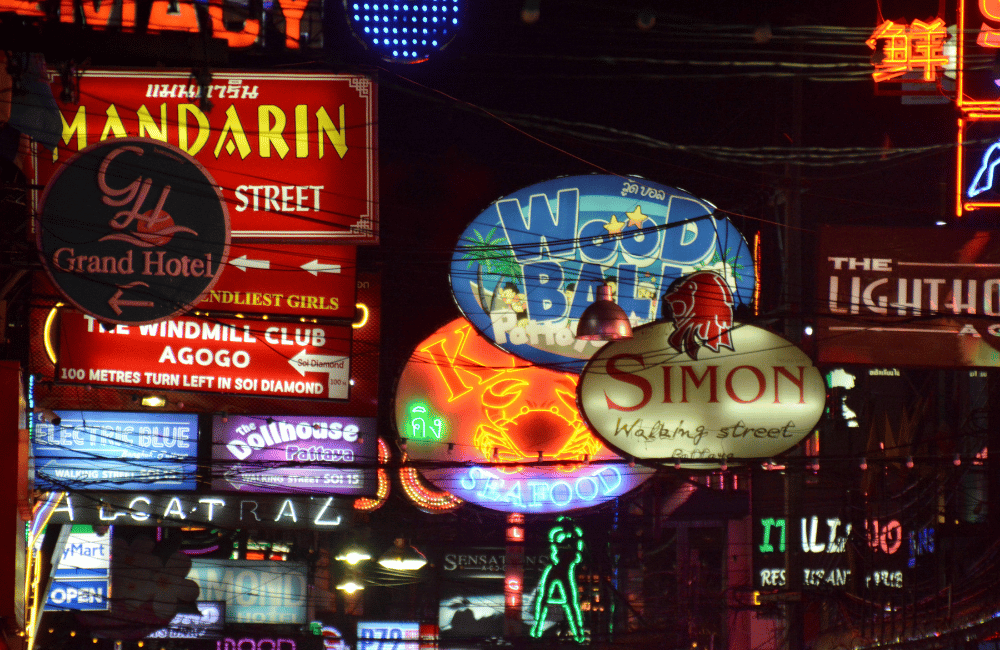 This is the most famous street in Pattaya for nightlife. It is a 1 km long street that is closed to traffic from 6 PM to 2 AM every day. It is lined with hundreds of bars, clubs, go-go bars, and other entertainment venues, making it one of the most popular destinations for tourists and locals alike. Walking Street is known for its lively atmosphere, filled with music and lights creating a festive vibe. Here you can find different entertainment options ranging from live bands and DJs to cabaret shows and ladyboy shows. You can also purchase souvenirs, street food, or other items from street vendors. Additionally, those looking for hotels near Pattaya walking street will be pleased to know Arden Hotel & Residences offers convenient accommodation right in the center of the city. Enjoy staying close by all of the excitement that this renowned area has to offer!
2. Soi Buakhao
This lesser-known street provides an alternative to Walking Street's hustle and bustle. Here you can visit several bars and pubs offering live music, and sports events, or just relax at one of the many rooftop lounges sipping your drink while enjoying stunning views of the city skyline. This area also has plenty of good street food options as well as souvenir shops if you want to bring back something special as a memory of your stay in Pattaya.
3. Thepprasit Night Market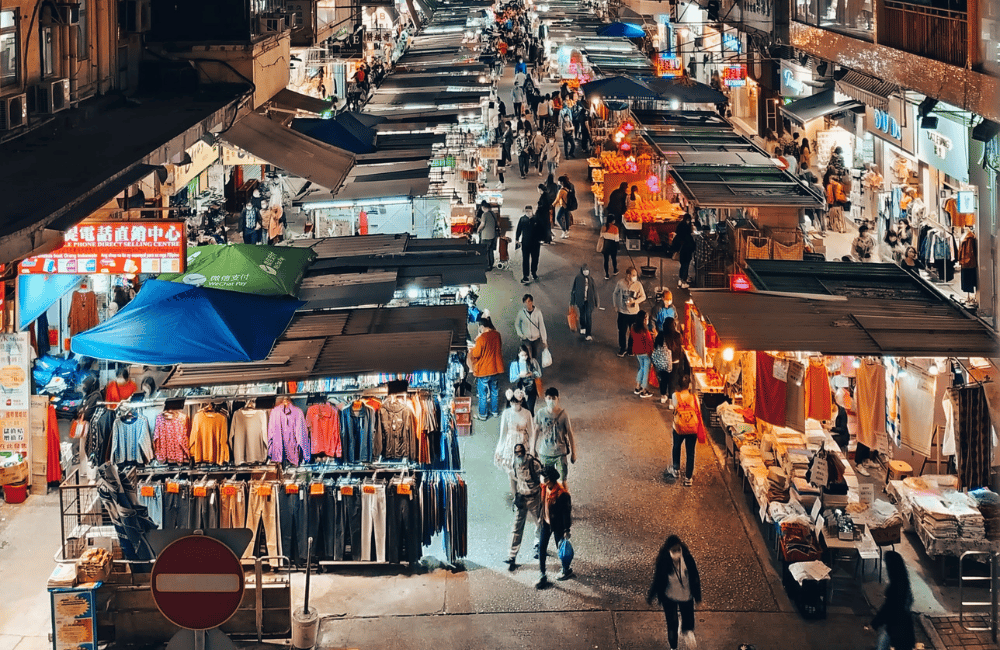 The popular Thepprasit Road night market in Pattaya opens every night from 6 PM until midnight offering visitors a wide variety of goods ranging from clothing, accessories, souvenirs and more at affordable prices. Food lovers will also be delighted by this area where they can find not only delicious Thai dishes such as Pad Thai or Papaya Salad but also amazing kinds of street food made by local vendors. In addition, there are small pubs and live music venues along the streets creating a vibrant atmosphere perfect for after dinner strolls or late night partying!
4. Pattaya Beach Road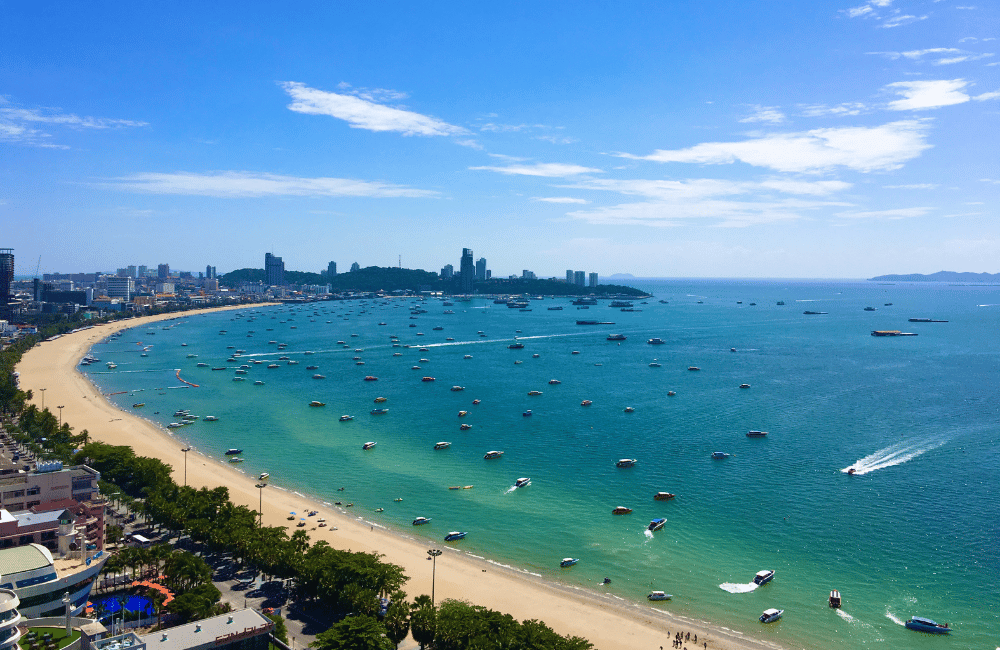 Another great option for nightlife lovers seeking less crowded scene than Walking Street is Pattaya Beach Road running parallel to Pattaya Beach. This area has many bars, clubs and restaurants where you can enjoy beautiful views over the sea while having a drink with your friends or family. Open air bars provide an excellent opportunity to watch breathtaking sunsets over the horizon while enjoying some live music!
5. Jomtien Beach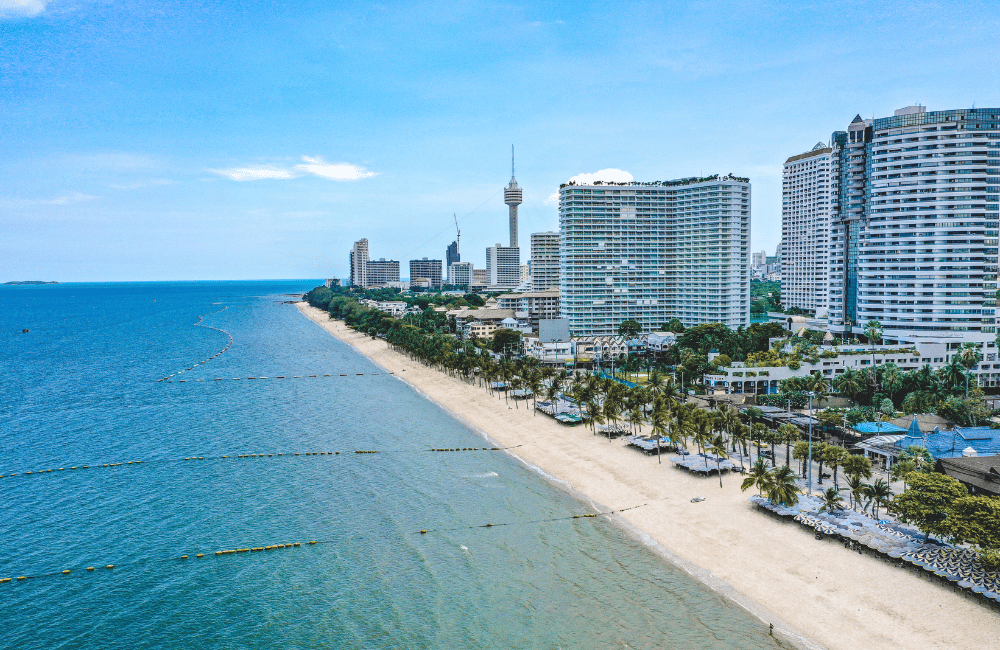 Just a few kilometers away from Pattaya lies this peaceful beach resort often preferred by those who want more laid-back nights out rather than clubbing spots offered by Walking Street or Soi Buakhao areas. There are plenty beach bars and restaurants along Jomtien serving drinks accompanied by gorgeous views over the sea perfect for romantic evenings or simply quality time spent with friends! Families looking for relaxation will be contented here as well since Jomtien focuses more on beach bars than on nightclubs so their children won't be exposed unnecessary stuff usually present in bigger cities' nightlife scenes.
FAQ about Pattaya nightlife
Is Pattaya good for partying?
Yes, Pattaya is known for its lively nightlife and partying scene. It is also important to note that Pattaya is a tourist destination and can be quite crowded and touristy in some areas. So be aware of your surroundings and stay safe while enjoying the Pattaya nightlife.
How to enjoy nightlife in Pattaya?
Most tourists take a walk along the beautiful beaches and famous Walking Street, which is lined with bars, clubs, and other entertainment options.
Where is the best Pattaya nightlife?
Pattaya Walking Street is the most famous street in Pattaya for nightlife with both Thai and foreign tourists.
Why is Pattaya street famous?
Because of its lively atmosphere and includes a wide variety of entertainment options.